Relaxation area of Brit Hotel Montbéliard Centre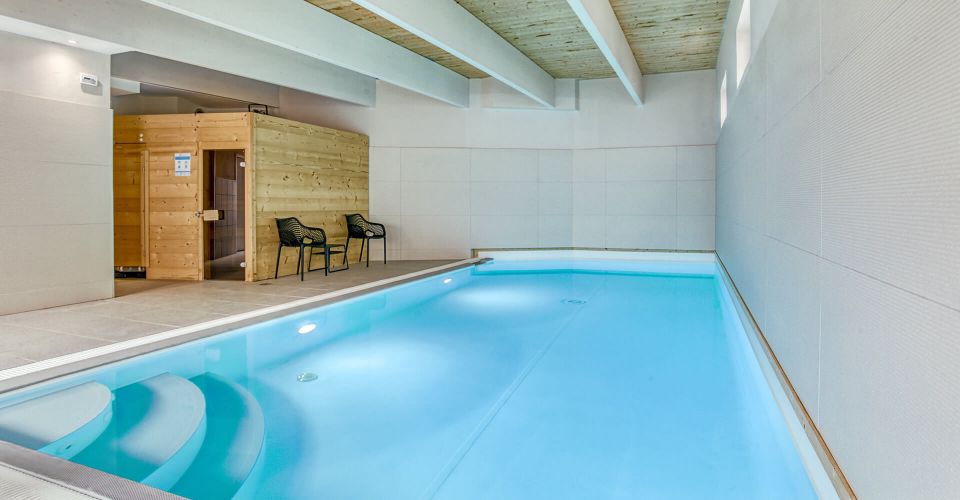 The hotel provides you with a wellness and relaxation area that includes a heated indoor pool and a sauna.
The ideal place, in the heart of Montbéliard, for a relaxing break after a busy day!
Accessible to all hotel guests and seminar participants, the space is open every day from 9am to 10pm.
The hotel's indoor swimming pool is heated to 30°C!
The opportunity to do a few loads and tone up or just relax.
Children can access the pool under the supervision of their parents.
Bathrobesare available for rent at 7€. (Rental offered to guests of the rooms next to the indoor pool).
Enjoy the sunshine by installing yourself on our comfortable deckchairs installed near the pool.>
To regenerate your body gently, the sauna is your ally!
Its purifying heat stimulates the immune system, improves blood circulation and cleanses the skin by eliminating impurities.
Small advice: alternate 10-15 minutes of sauna followed by a cold shower, the whole 3 to 4 times, and especially: do not forget to hydrate!

To complete your moment of relaxation, treatments can be carried out on request, by appointment:
Californian Modeling 1H30 (60€)
Chinese toning massage SAN BAO 1H15 (60€)
45 minutes Japanese foot modelling (45€)
To make an appointment, contact Valérie at 06.84.44.12.25.